We have compiled a directory of extended living facilities for an easy and reliable access. Please reach out to us with any questions you may have, we're experts on the matter and we're always happy to help.
Coquitlam Extended Living Facilities
Dufferin Care Centre offers Complex Care to individuals looking for a high level of comfort and continuing care. Through various services and amenities, residents have the opportunity to participate in events and activities while feeling comfortable and at ease in their home. Dufferin Care Center facility confidently provides both short-term and respite care options, allowing you to have the best possible care for your loved ones.
- - - - -
With lush parkland, manicured pathways and abundant wildlife, Parkwood Manor combines its serene setting with vibrant retirement living designed for active, independent seniors. Located in Coquitlam, British Columbia, our residence is nestled on three-and-a-half acres of greenbelt and is just a block away from a major shopping centre. Established in 1987, Parkwood Manor features 140 spacious Independent Living suites in a variety of styles. With a cozy atmosphere and abundant amenities and services, our home nurtures a lively and rewarding retirement lifestyle.
- - - - -
We offer accommodation options designed with you in mind. Our One Bedroom and Studio Suites include one meal per day and All-Inclusive Suites include three meals per day and light housekeeping. There is a complimentary afternoon tea at 2:00 p.m. in the Lounge Area where residents can meet and socialize.
Maple Ridge Extended Living Facilities
With both a retirement residence and a care centre that includes a memory floor and the availability of Extended Living, Willow is able to offer residents a continuum of care that meets their individual needs. Independent living suites offer kitchens with stove tops, and the traditional décor, with its elegant staircase and wood features, creates a warm, home-like setting. Willow's Assisted Living program includes the support of professional Health Care Assistants to help residents manage their needs in the comfort and privacy of their Chartwell suite
- - - - -
Since 1976, Kanaka Creek Senior Community has been recognized for the earthy and holistic community we provide for our seniors. Currently, we are executing the redevelopment plan and the construction is underway. At ATL, we strongly believe that the redevelopment and expansion of Kanaka Creek Senior Community will be the solution for meeting our seniors' needs. *Please note that Kanaka Creek Senior Community is currently undergoing redevelopment and is expected to open Summer 2022
- - - - -
Greystone Manor offers residents the best of both worlds – an upscale retirement community and access to support services where needed. A premier Park Place residence, Greystone Manor combines West Coast design elements with the comfort and services you need to maintain your active lifestyle in a warm and welcoming retirement community..
- - - - -
Recently renovated, Royal Crescent Gardens offers a cozy, home-like atmosphere and an environment that contributes to a sense of community. Their goal is to provide the best quality of life possible by enabling each resident to experience a full and independent lifestyle as much as possible. Conveniently located near a wide range of helpful community services.
Pitt Meadows Extended Living Facilities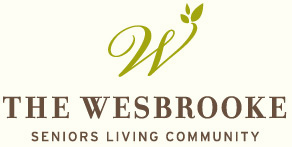 Whether you're looking for a Pitt Meadows retirement home for you or a loved one, The Wesbrooke Seniors Living Community is the standard in retirement. We offer quality service, dedicated professionals, and a commitment to your overall well-being. Our focus is to give you the best quality of life and we do this through unmatched services, amenities, staff, and more.
- - - - -
Port Coquitlam Extended Living Facilities
Centrally located in Port Coquitlam, Mayfair Terrace Retirement Residence invites you to marvel at its mountain views and scenic walking trails. Explore the outdoors and the many wooded trails, or join us for a class in the leisure studio. Whether you like fresh air or the indoors, we have plenty of activities to keep you busy. Read a good book by the fire, start a bridge club with new friends, sharpen your green thumb while planting in the greenhouse, or create something new in the craft kitchen. Whatever you're into, this is the sort of place where every day has something new to offer.
- - - - -
Hawthorne has been a leader in senior care in the community for over five decades. From the programs implemented, to the food served, and the recreational activities and therapies offered, their service to seniors has always been informed by a strong code of ethics and core values.
- - - - -
Centrally located in Port Coquitlam, BC, Astoria is inspired by the mountain chalets of Whistler and Jasper. This is the sort of place where everybody knows your name – a vibrant, social community full of friendship and connection. Whether you're gathering in Papa George's Piano Bar, staying strong in the Canucks Wellness & Exercise Centre, or playing games in Art's & Soc's Billiards Room, Astoria's residents and team members go out of their way to make you feel at home.
- - - - -
Located in Port Coquitlam, BC, Shaughnessy Seniors Community is a small, boutique style residence that provides exceptional care focusing on the individual needs and preferences of each resident. Our residents enjoy a secure home like environment with services and amenities designed to allow everyone to live their best life. Daily living services and amenities include assistance with personal care, dining, housekeeping and full laundry service and a range of exciting activities and social events. Residents are under consistent health monitoring with a personalized care plan to suit each individual's unique needs.